Laparoscopic Colon Surgery
Delivering Quicker Recovery with Less Pain
Laparoscopic Colon Surgery – Naples Laparoscopic Surgeon Dr. Mark Liberman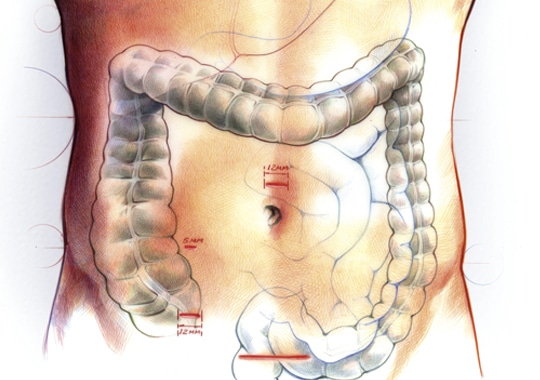 Laparoscopic colon surgery is often performed for benign disease such a diverticulitis or large polyps, as well as for malignancy. In patients with cancer, laparoscopic colon surgery reduces post-operative pain, length of hospital stay as well as scarring. Fellowship trained, Dr. Liberman has been performing Laparoscopic Colon Surgery since 1994 and has written articles in peer reviewed journals as well as well as a book chapter on this exact type of surgery.

Click here to contact your Laparoscopic Colon Surgery (Naples) Specialist – Dr. Mark Liberman
Quicker Recovery with Less Pain
Schedule Your Appointment Now!