Intragastric Balloon
Delivering Quicker Recovery with Less Pain
FDA APPROVES GASTRIC BALLOON!
The FDA approved an inflatable medical balloon that aids in weight loss. Although present in other countries for years, it was approved July 29, as another option for millions of overweight Americans who have been unable to lose weight by dieting alone.
In the study, almost half the patients that received the gastric balloon implant lost more than 25% of their excess weight.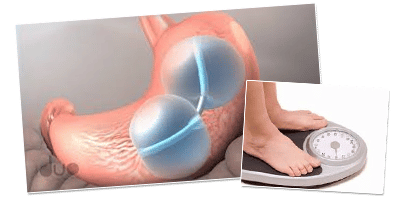 What is the gastric balloon?
A double balloon is placed in the stomach via endoscopy, no surgery, no incisions. They remain in place for six months, creating a feeling of fullness to help curb your appetite. During this time, you will focus on healthy eating, exercise, and lifestyle habits to maximize your success. After six months, the balloon is removed. It takes only 15 minutes to insert or remove the balloon.
Is the balloon right for you?
We know you have questions about Gastric Balloon Surgery Cost and Side Effects, call our office today and take back your life.
239-348-4217
Dr. Liberman is Castle Connoly "Americas Top Doctors" as chosen by his peers 2004-2014.
Former Chief of Surgery Cleveland Clinic Naples
Advanced Laparoscopic Surgery Fellowship Cedars Sinai Medical Center, Los Angeles, CA
Gastric Balloon Questions – click here
Gastric Balloon Procedure Videos – click here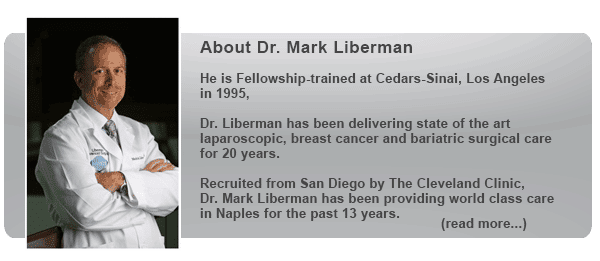 Quicker Recovery with Less Pain
Schedule Your Appointment Now!