Gastric Sleeve Resection
Delivering Quicker Recovery with Less Pain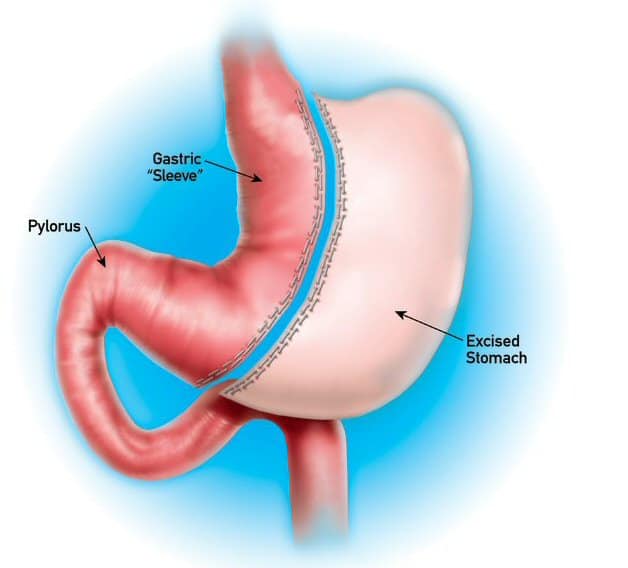 Sleeve gastrectomy is a surgical weight-loss procedure in which the stomach is reduced to about 25% of its original size, by surgical removal of a large portion of the stomach, following the major curve. The open edges are then attached together (often with surgical staples) to form a sleeve or tube with a banana shape. The procedure permanently reduces the size of the stomach. The procedure is performed laparoscopically and is not reversible.
For patients that are obese but not extremely obese, sleeve gastrectomy alone is a suitable operation with minimum risks. The sleeve gastrectomy currently is acceptable weight loss surgery option for obese patients as a single procedure. Most surgeons prefer to use a bougie between 32 – 60 Fr with the procedure and the approximate remaining size of the stomach after the procedure is about 60-100 mL.
Quicker Recovery with Less Pain
Schedule Your Appointment Now!